A room with a view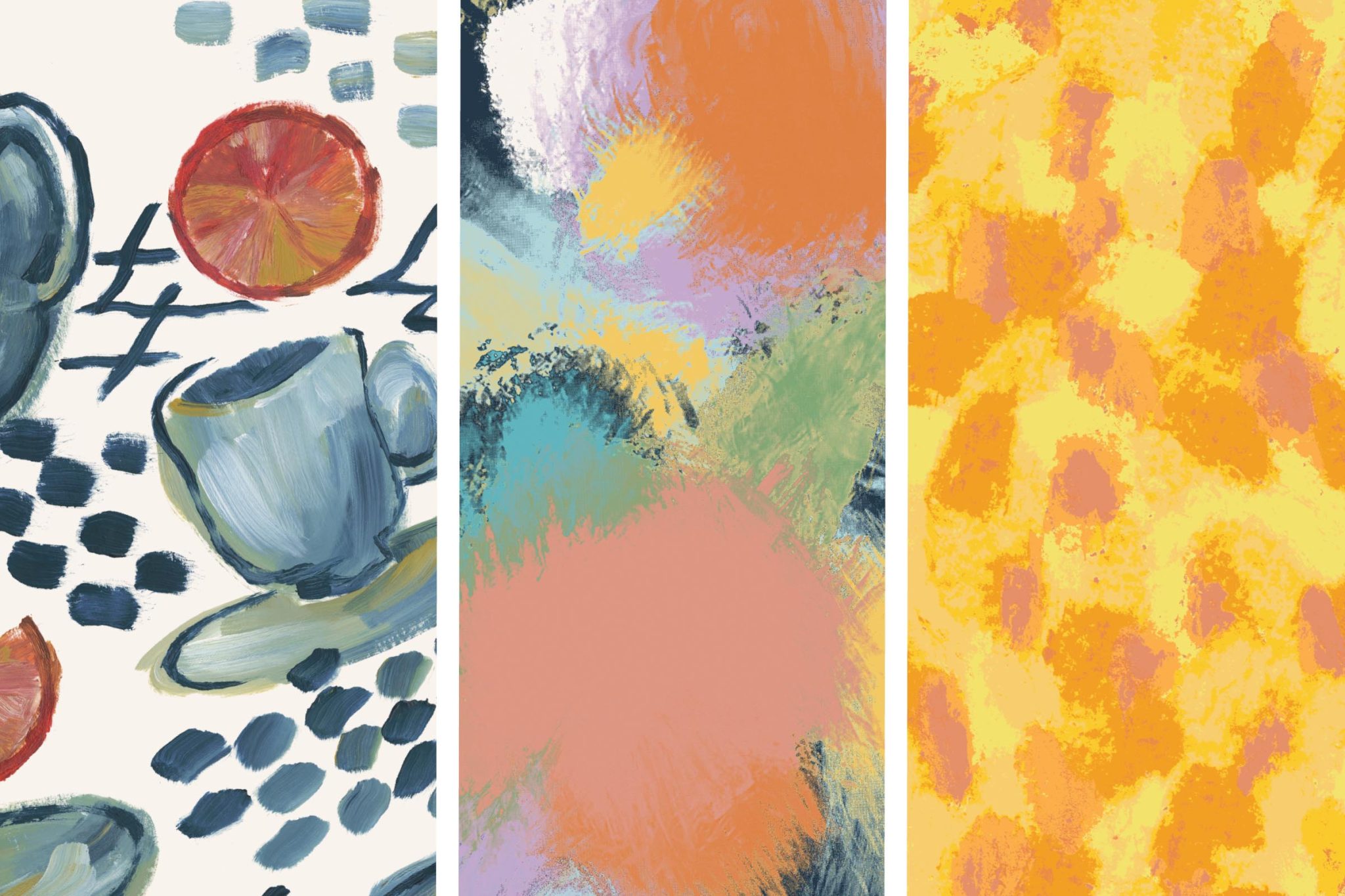 A Room With a View is a collection set in nostalgia, inspired by old villas, antiques and summers on the riviera.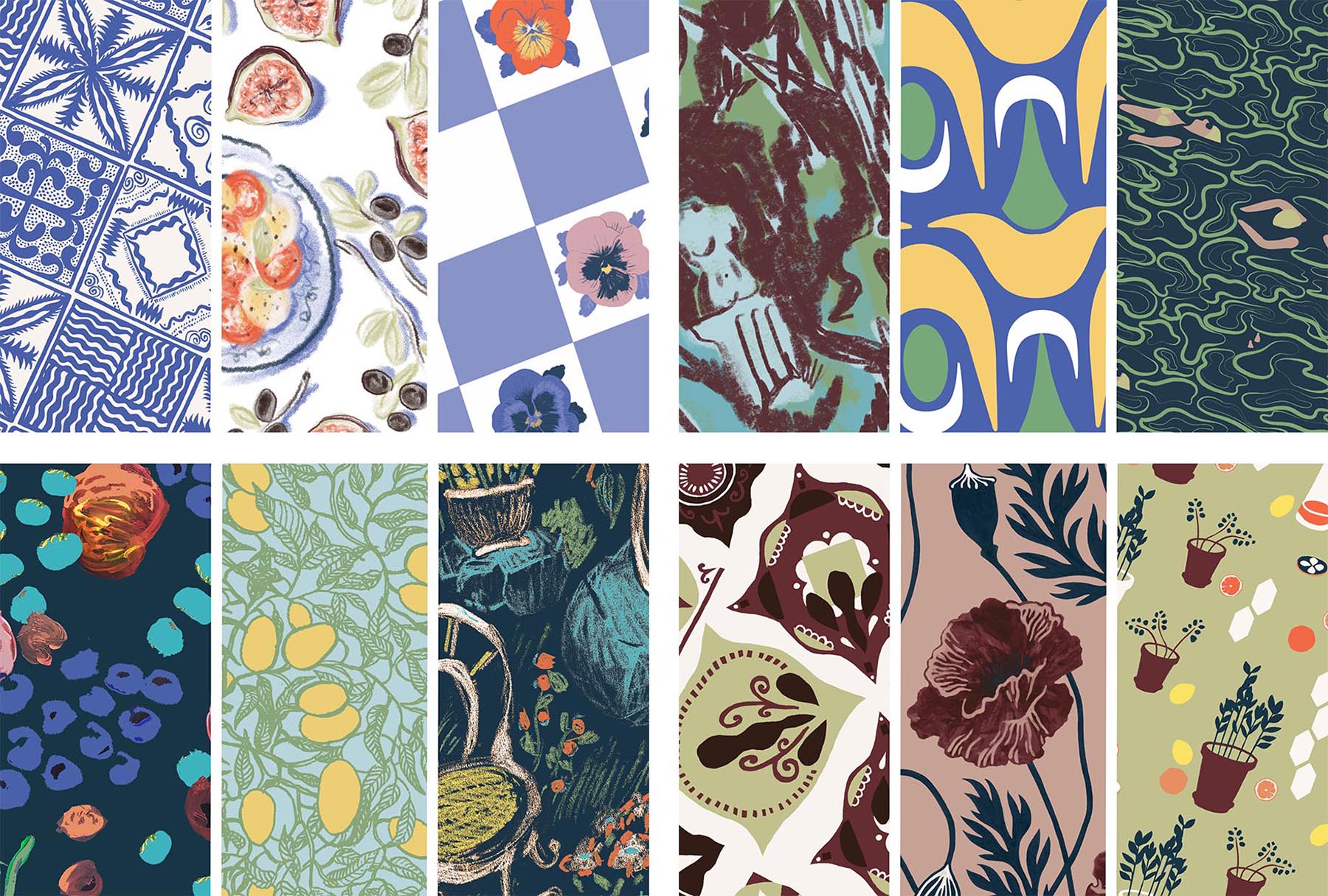 ---
Tales from the Utopian Gardens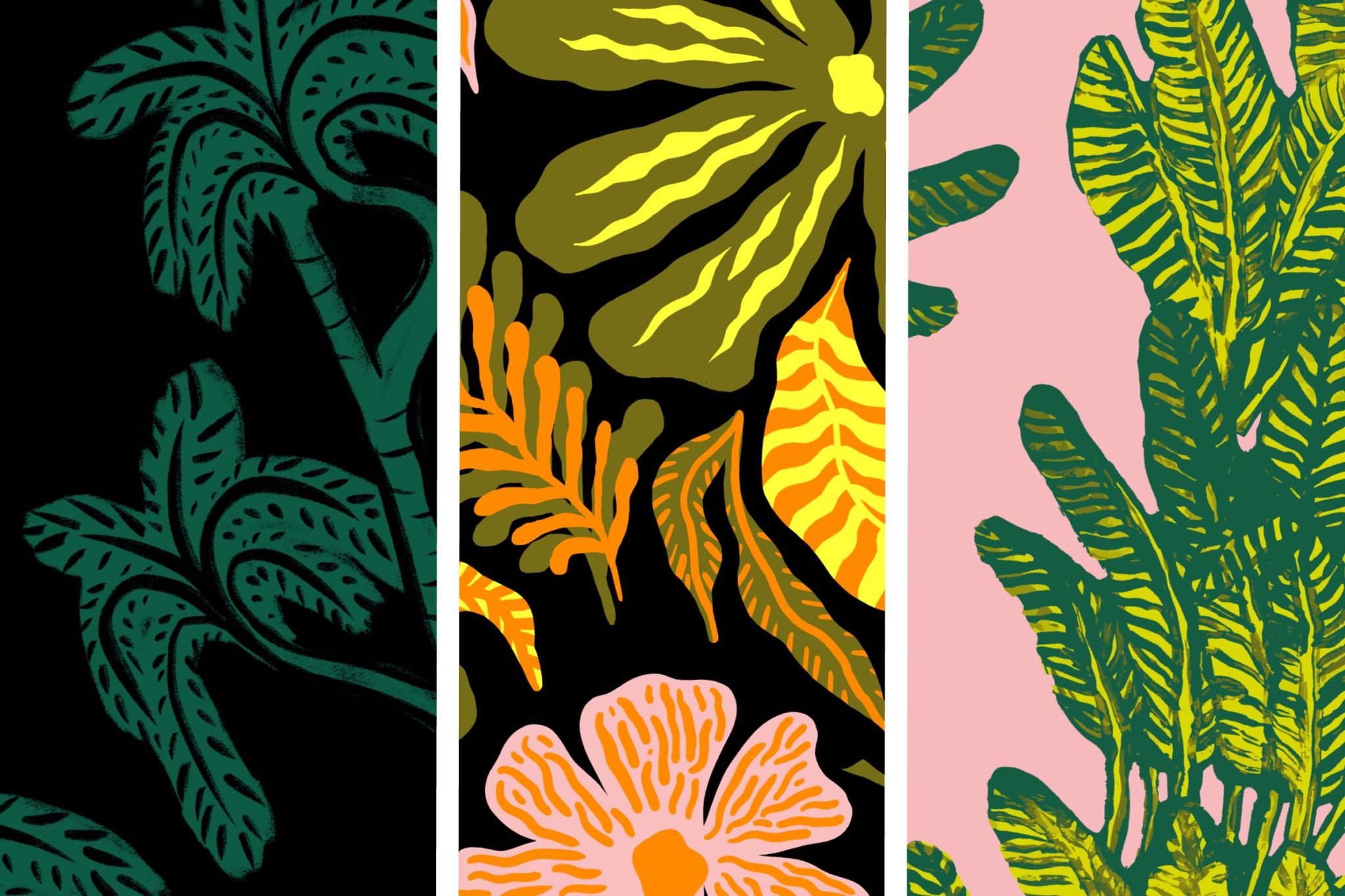 Tales From the Utopian Gardens is an eclectic collection of patterns with Bauhausian elements, bright colors, strange creatures and dreamlike flora.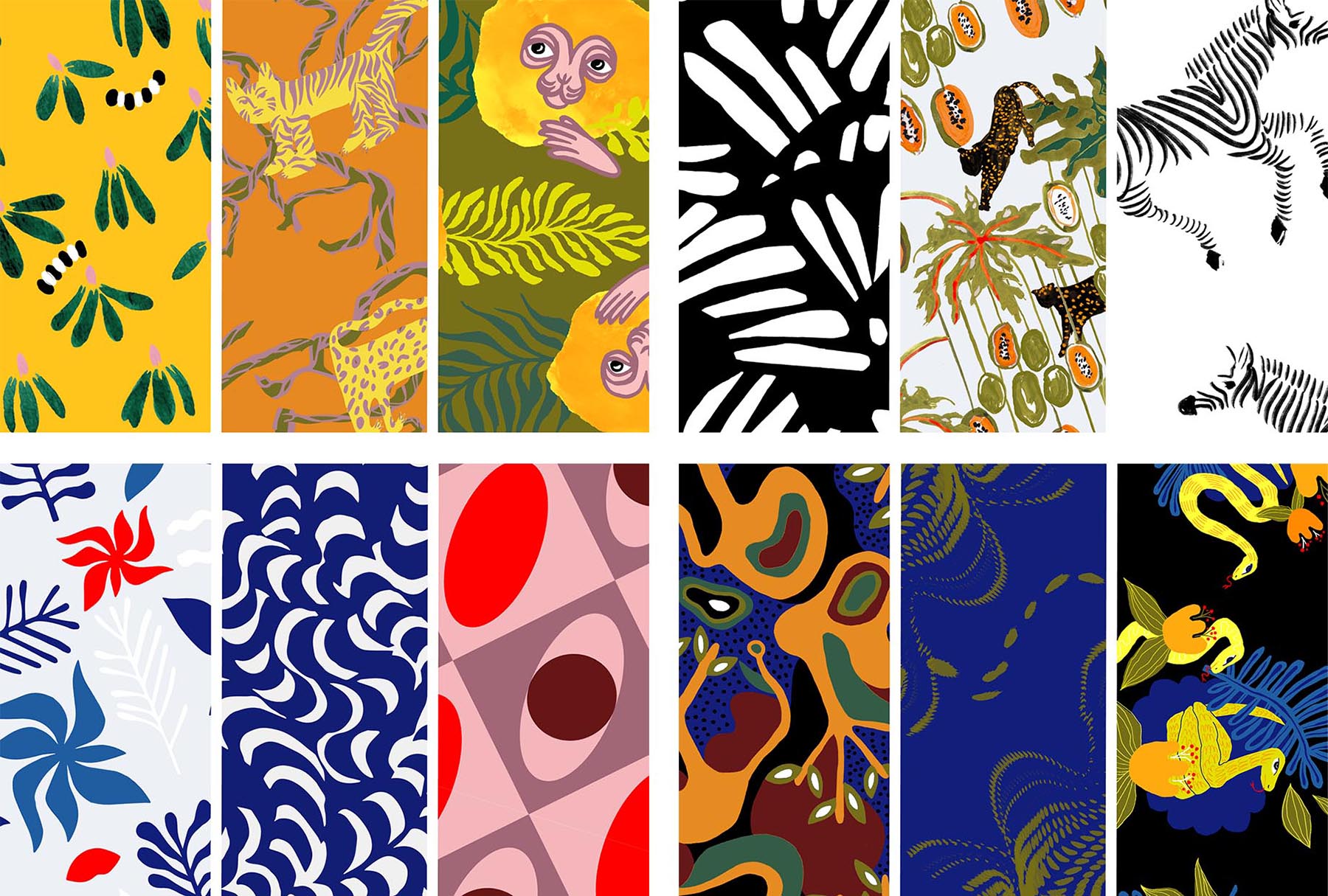 ---
Unearthing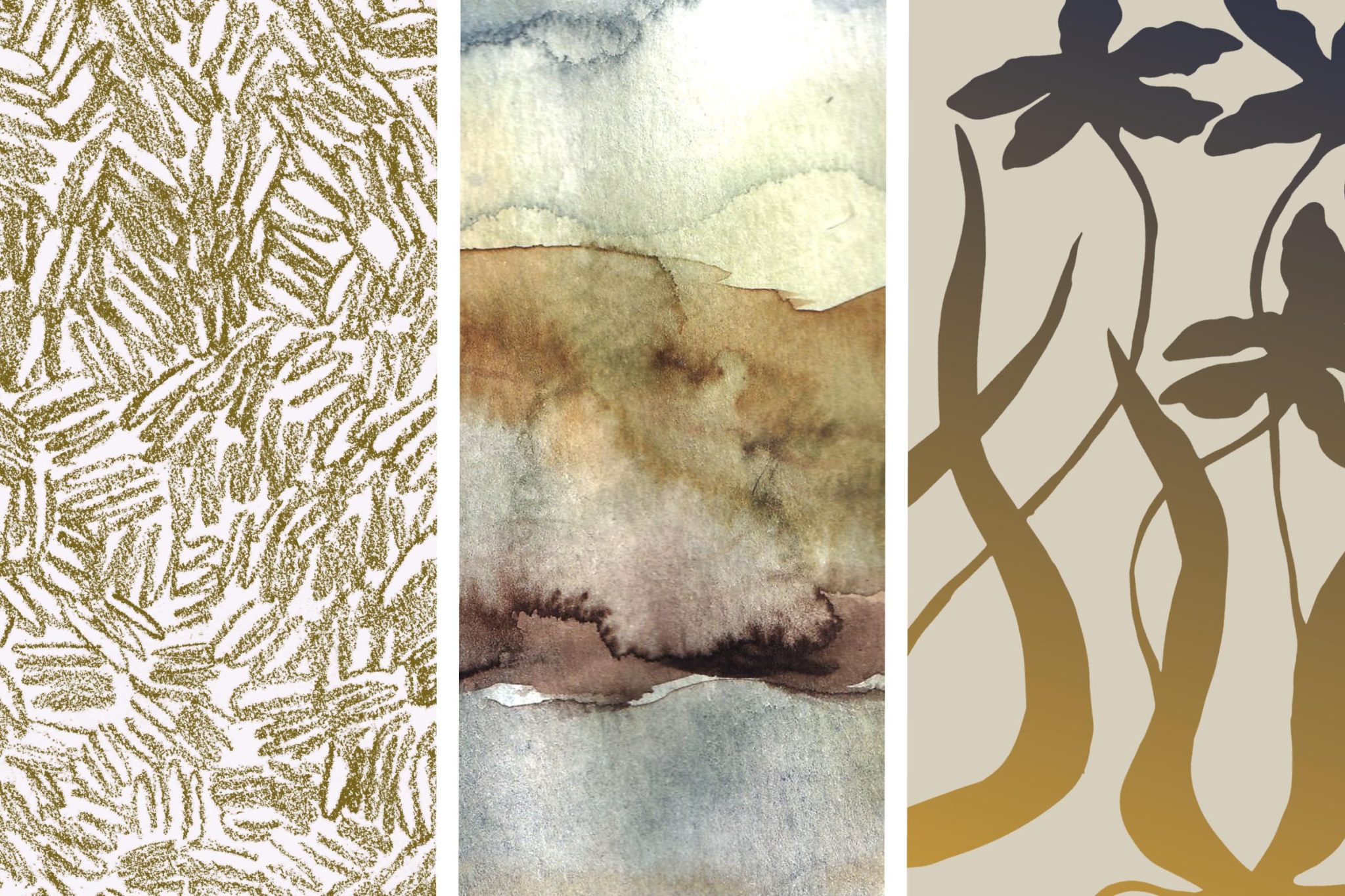 Unearthing is a serene collection, set firmly in the calm of nature. Its inspirations can be found in woodlands, marshes and mountains.