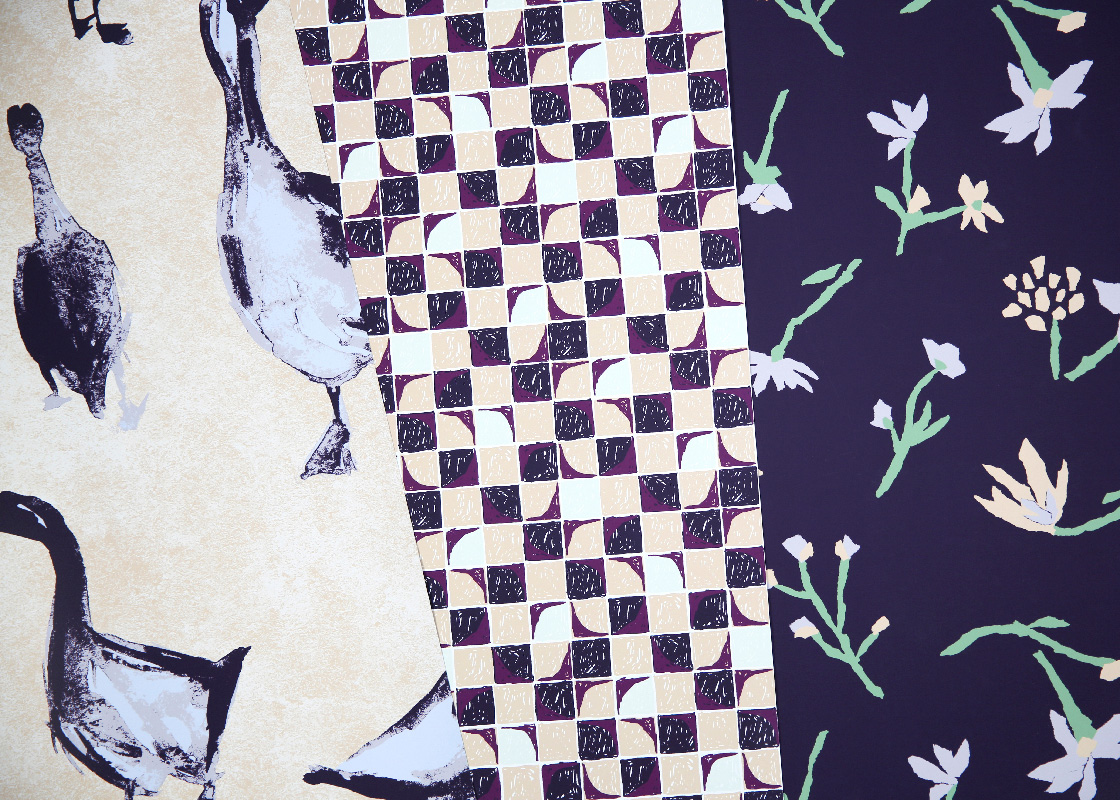 Peculiar Memories
This story-driven collection is full of peculiar and playful narratives. Animal and human characters play a big role in this dream-like adventure, which is characterized by a hand-drawn style, gradients, and transparency.
---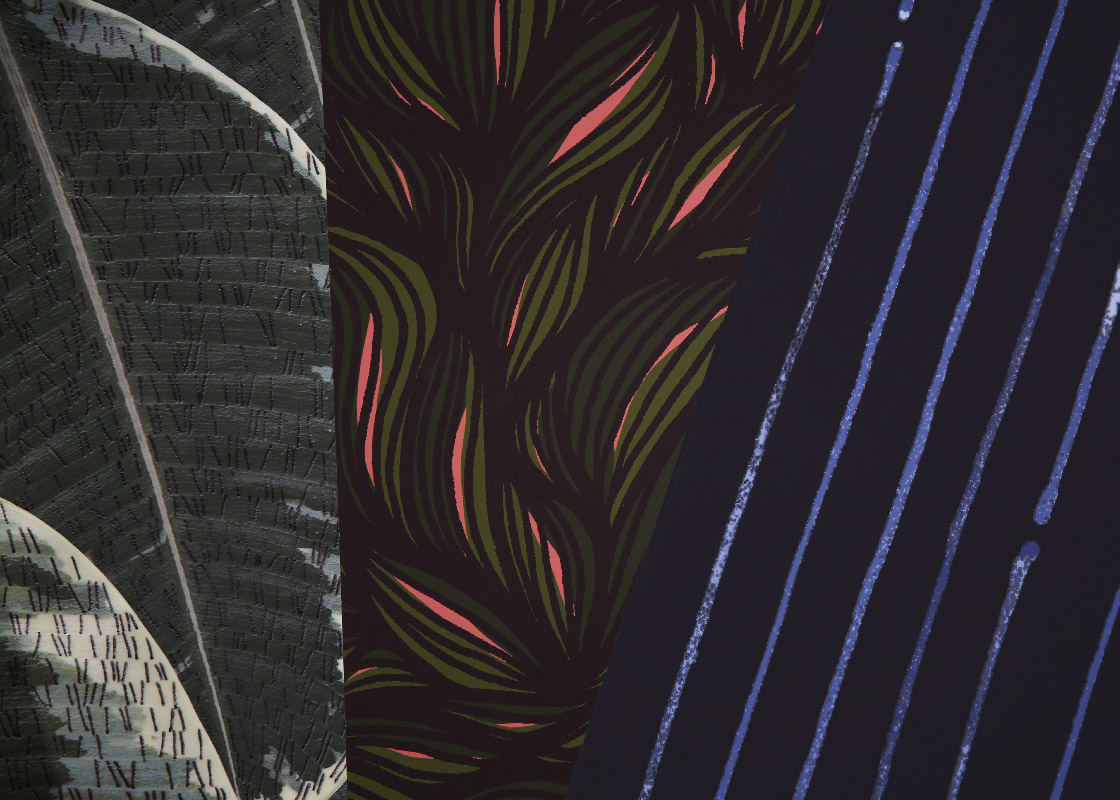 No Man's Land
This collection is inspired by landscapes modified by natural elements and human-created order. The harmonious color palette utilizes shades from natural dye methods.
---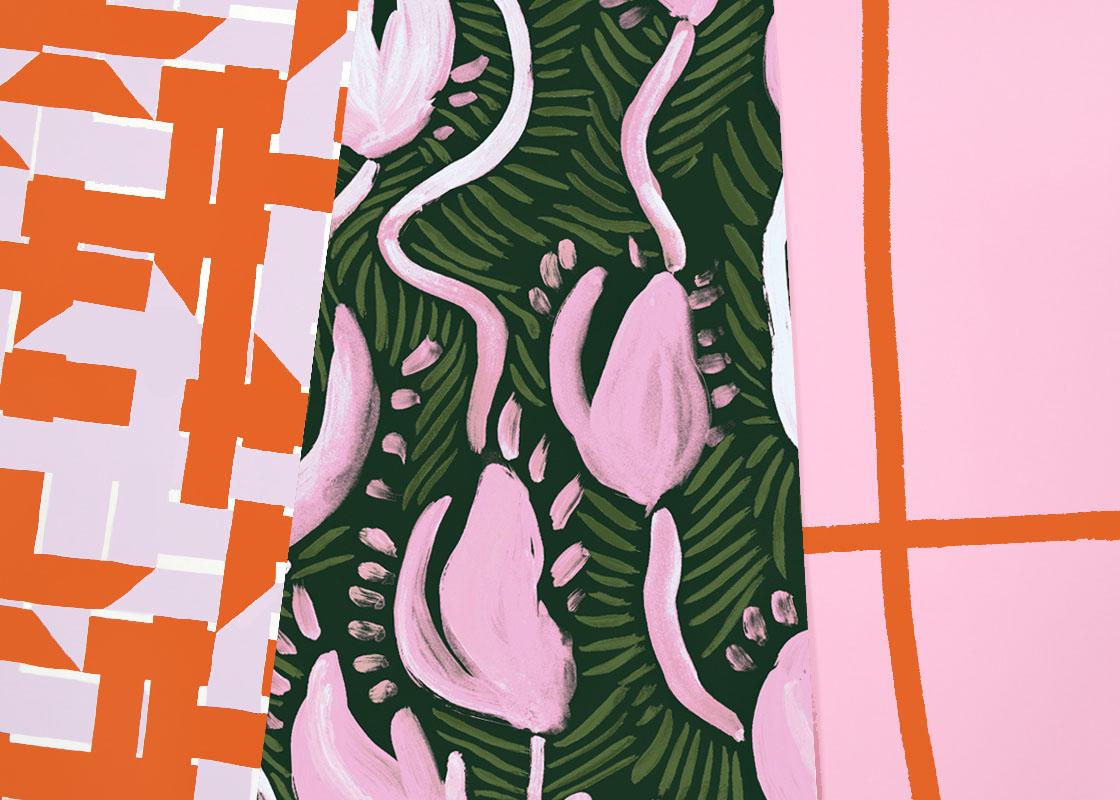 Inherited Inspiration
A story of three different generations – vintage, retro, and contemporary – and their interplay. Together, these styles create a collection which is colorful, whimsical, diverse, and optimistic.