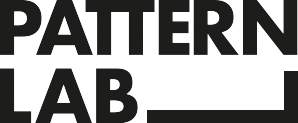 This year's Pattern Lab 20 collective sizzles with excitement. We are 11 designers with unique styles, tastes and personalities. Each one of us complements the other and contributes their individual style and strengths to our team and the collections. Together we create a brilliant compilation of young talent, pure imagination, print patterns and creativity. We are 11 Master of Arts students at Aalto University of Arts, Design and Architecture in Helsinki, Finland. The project is supervised and curated by Professor Maarit Salolainen, who has extensive experience of working in the international textile industry. Meet our team: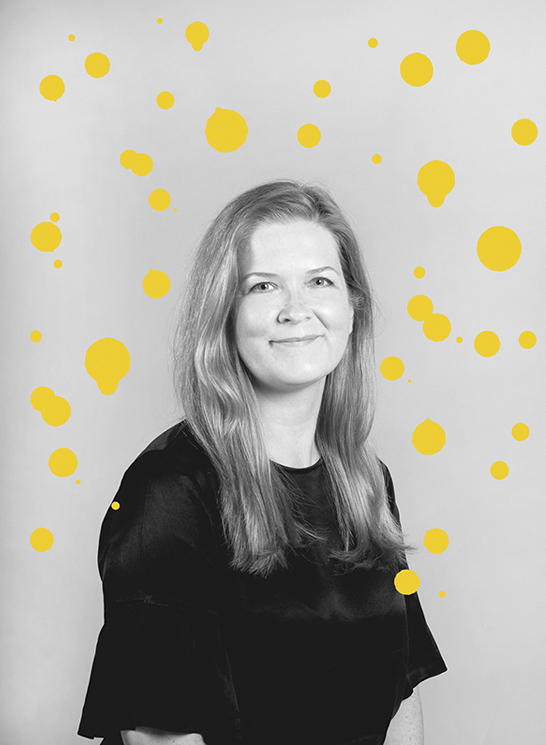 HANNA GALTAT 
Hanna is a multidisciplinary designer, whose background is in architecture and art history. She is currently deepening her skills in textile design, surface design and visual arts at Aalto School of Arts, Design and Architecture. Hanna is passionate about the beauty and dialogue of materials, colours, senses, and spaces. She enjoys mixing different inspirations for creating unique and lasting designs. Material designs and structural ideas, also for jacquards, are her speciality.
Email galtat.hanna@gmail.com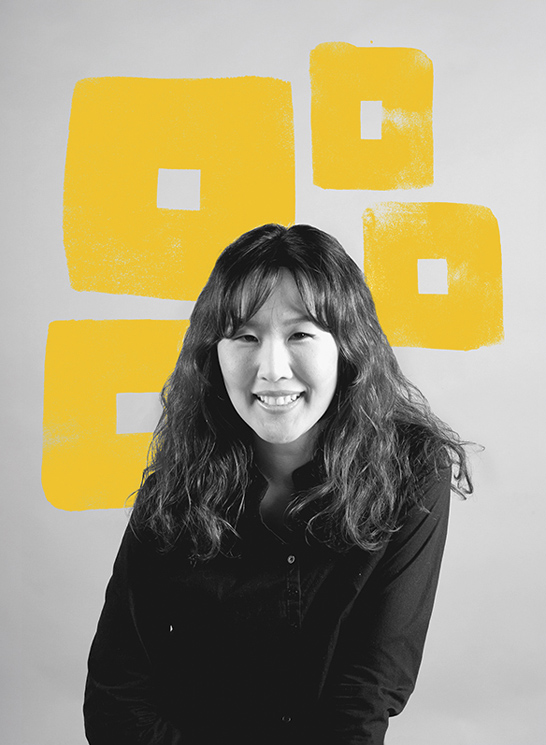 JAEA CHANG 
Jaea is a graphic designer and ceramic maker with a background in Visual Communication Design. After several years of working as an in-house graphic designer in the industry, she set out her challenge in crafts. She is passionate about making functional ceramicware which provides poetic and emotional values to everyday life. As a pattern designer, she freely uses materials, hand-drawn elements and digital tools for creating unique patterns. She is currently a second-year Master's student in Contemporary Design programme at Aalto University.
Email 
jaea.chang@aalto.fi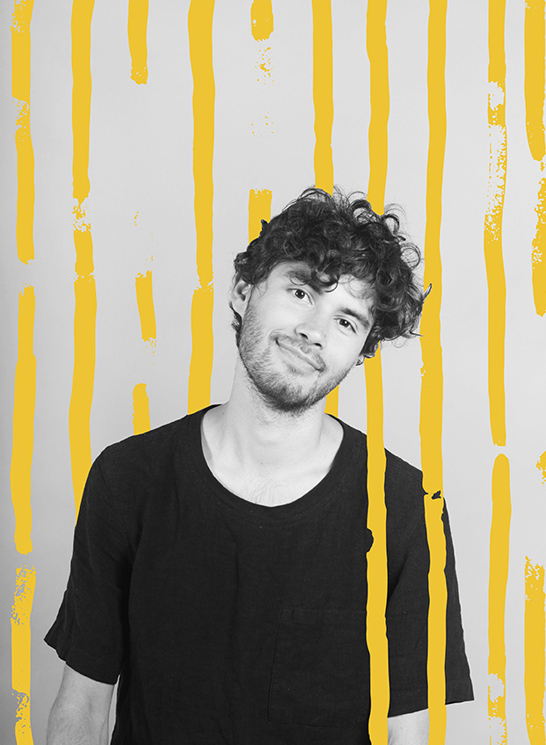 LEONARDO HIDALGO URIBE 
Leonardo likes to write stories and tell them in form of atmospheres of colors and 
material combinations. He is excited by history, literature, and diverse cultural 
expressions from his homeland and around the world. Leonardo enjoys working on 
woven fabrics, surface design and collection coordination, and is currently in the 
second year of his Master's studies in Fashion, Clothing and Textile Design at Aalto 
University. He loves to explore new places and different periods of textile history 
across the continents, while being sensitive to the moods and materials of the past and the future.
Email 
leonardo.hidalgouribe@aalto.fi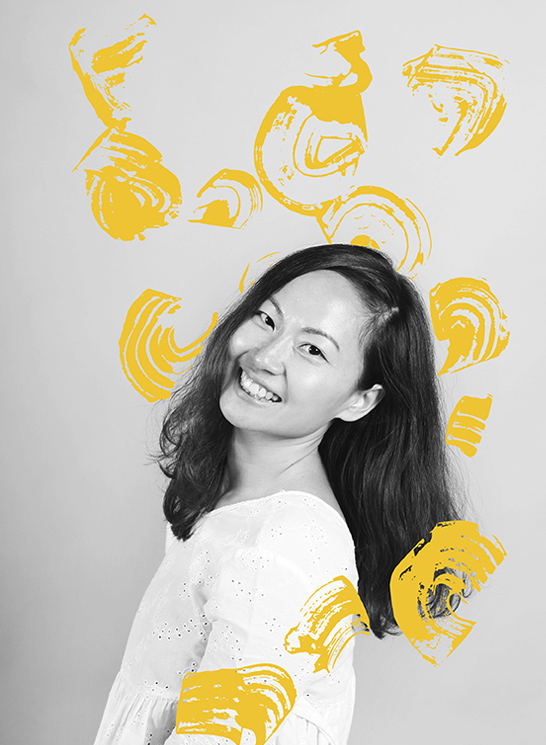 OI-LING NG
Oi Ling is a surface designer and illustrator. Her background as a visual artist and curator inspires new ideas and techniques on design sketches, drawings and design concept. She enjoys participating in various artistic activities, art festivals and cultural studies, which establish original and unique ideas for her pattern design. 
Email 
lingbelling@gmail.com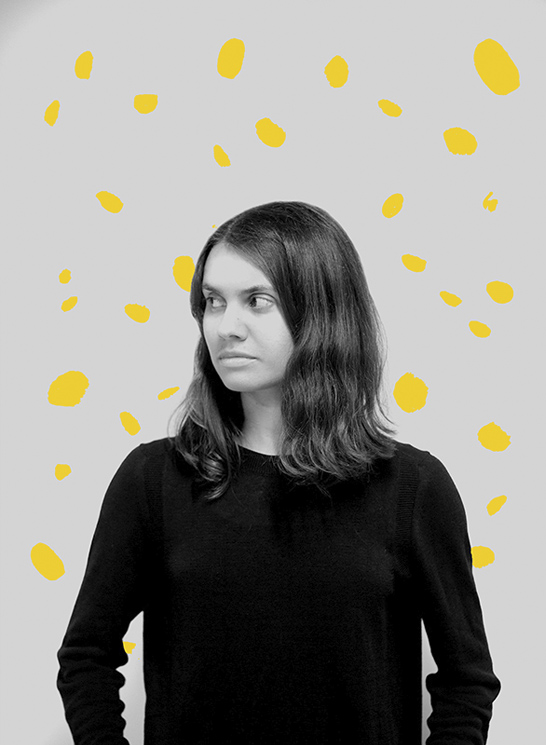 MARINA GAVRILENKO 
Marina is a design student of the Fashion and textiles department with an interest in pattern and printmaking. She has been working as a fashion designer at different mass-market companies, including accessory design and kidswear. Currently, she is focusing on sports and functional garment.  Her prints inspired by nature and the hidden beauty of everyday life translated into patterns.
Email 
marina.
gavrilenko
@aalto.fi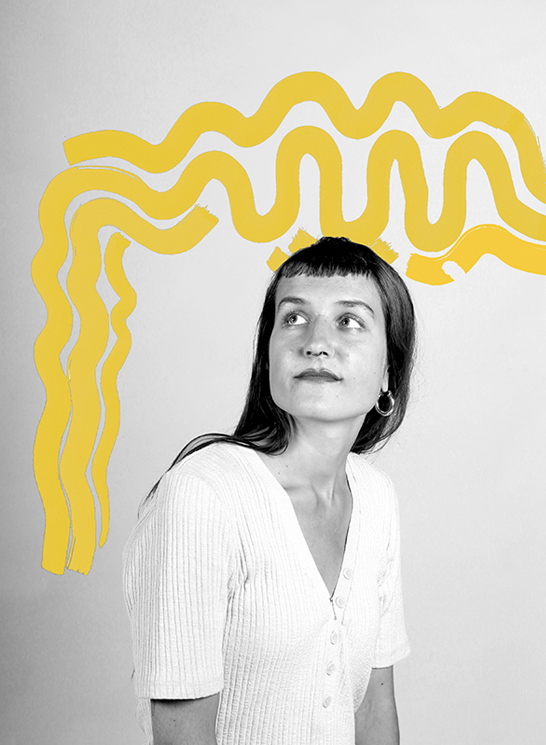 MILLA VAINIO 
Milla's design work is always based on art. She strives to use a variety of techniques in her design work and is strongly inspired by shapes and forms. For Milla, it is important to have playfulness and experience different things, both in design and in life in general. Milla is studying at "Contemporary Design" and has been majoring in glass and ceramics. She sees many similarities between ceramic surfaces and Textile, what the surface communicates and what it is made of. In Milla's view, Pattern Lab has also reinforced her three-dimensional expression.
Email milla.vainio@aalto.fi

MITHILA MOHAN 
Coming from India, the love affair with textiles was inevitable. Trained as a textile and surface designer Mithila's work reflects a search for patterns. Patterns that are inspired by memories and surroundings. Patterns that are a record of time, nature and cultural changes. A weaver at heart, she likes to challenge the notion of surface, to experiment with imagery, different techniques, materials and the effect they have on the patterns. Currently pursuing her Master's in Fashion, Clothing, and Textile Design at Aalto University, her work tries to blur the lines between art, craft and design.
Email 
mithila.mohan@aalto.fi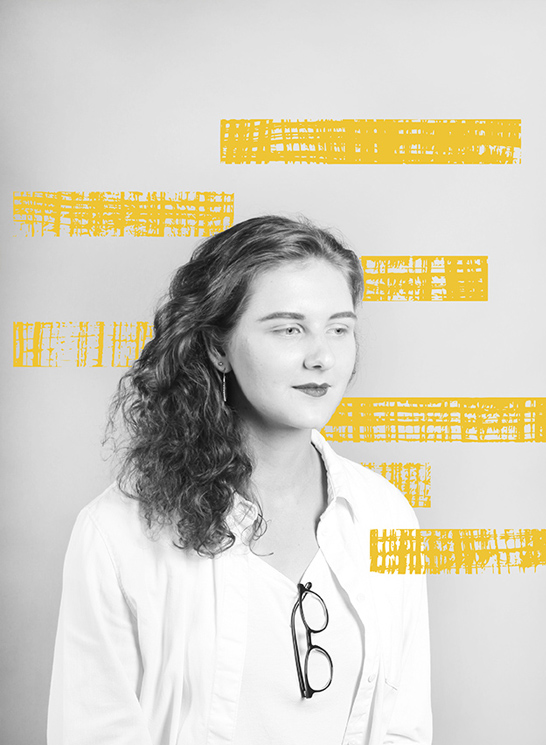 ANASTASIA POLJATSCHENKO
Anastasia is studying 'Fashion, Clothing and Textile Design'. She has a passion for finding intriguing colour combinations and creating dazzling surface patterns. Anastasia is constantly seeking new ways and techniques to express her creativity in pattern design. She loves wandering around flea markets, spotting gorgeous textiles, and can't live without good coffee. After graduating she is aiming to work as a surface pattern designer in a fashion or interior design company.
Email anastasia.poljatschenko@aalto.fi
Instagram deamarianastasia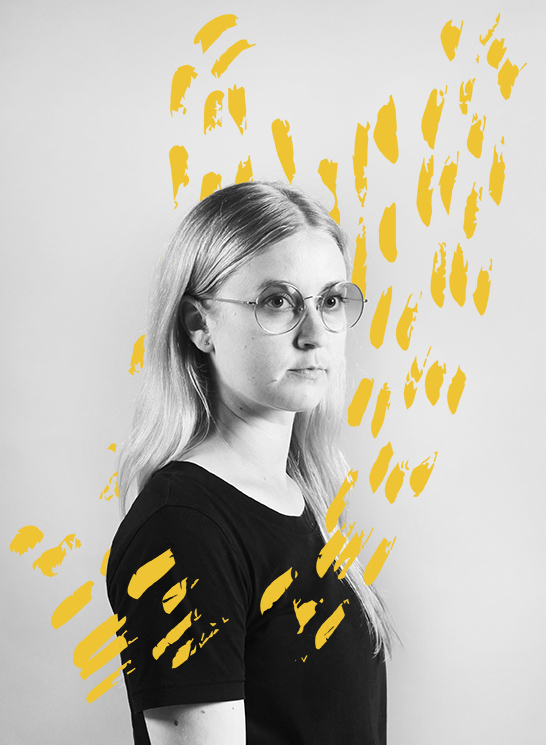 NOORA TYPPÖ 
Noora is a graphic designer who loves creating stories. Her background is in layout design, illustrating and photographing and she is keen on learning new techniques and doing experiments with colors and forms. She is doing her master studies in the Visual Communication Design program, concentrating on Visual Narrative. 
Noora travels a lot and she loves finding new ideas and perspectives to her designs from the world surrounding her, that she can then turn into stories.
Email noora.typpo@aalto.fi

Instagram 

nooratyppo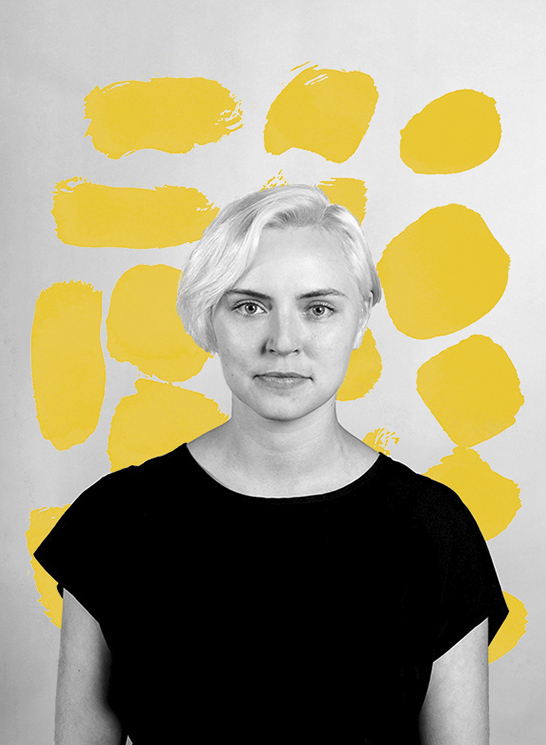 TERHI ADLER 
Terhi Adler is a graphic designer and illustrator who also does comics and patterns. She is currently studying her masters in Visual Narrative (Visual Communication Design). Terhi is interested in storytelling and enjoys simplicity in her works. She likes to experiment and make designs with different techniques by hand, for example ripping pieces of paper and glueing it into masterpieces. She is inspired by mysticism, errors, awkwardness, plants and cats.
Email terhiadler@gmail.com
Instagram terhiadler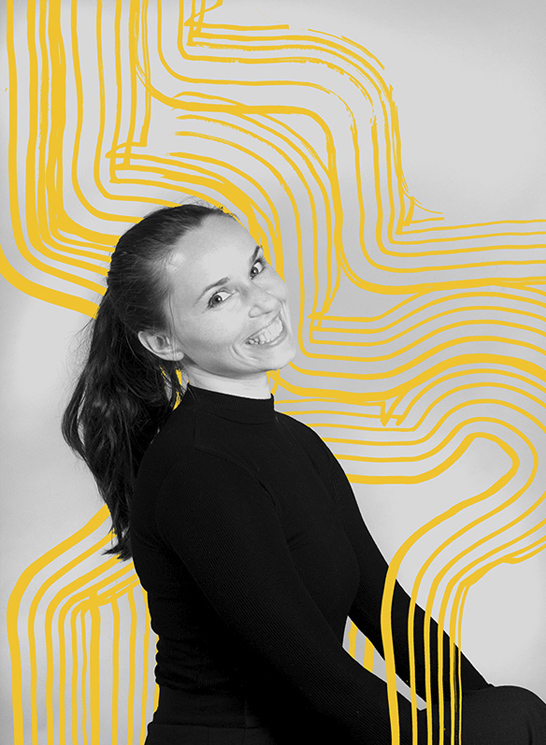 ZUZANA ZMATEKOVA 
Zuzana is a textile designer who pursues innovation, interdisciplinary, and uniqueness, ultimately attempting to reach beyond the boundaries of the conventional reception and understanding of textile design. Various internships abroad have contributed to improving her competences in printmaking for fashion and interior textiles. In order to further deepen her knowledge in woven textiles, Zuzana decided to pursue studies at Aalto School of Art, Design, and Architecture, where she currently attends the second year of Master studies, focusing on surface design, collection making, color coordination and jacquard weaving.
Email zmatekovazuzana@gmail.com
Website

zuzazmatek.com